By: Dr. Alan Christianson
Happy early Valentine's day! This holiday makes us think about all things related to love, hearts, romance. But if you are feeling menopausal, it's pretty hard to think about romance.
Here is a quick quiz of some of the top 13 symptoms of menopause according to the North American Menopause Society.
Check any that you have:
Hot flashes
Night sweats
Easy weight gain
Vaginal dryness
Thin skin
Fatigue
Poor libido
Unexplained anxiety
Frequent headaches
Loss of muscle tone
Gas and bloating
Short term memory loss
Feeling unusually cold
If you have more than 5 of these, your hormones are holding you back.
Balancing your hormones can give you:
Deep sleep
More energy
A healthy libido
Better energy
Improved short term memory
Better skin
Easier weight loss
I'd like to introduce you to someone who can help. Dr. Lauren Beardsley is our specialist in hormones of menopause. She has taken a special interest in helping women recover from symptoms of perimenopause and menopause and has taken advanced training in the latest methods of using safe natural hormone treatments to help you get your life back.
Let's get your hormones balanced for your Valentine and all of your other loved ones. Just call 480-657-0003 and ask for a hormone evaluation with Dr. Beardsley. We'll take care of the rest.
P.S. I'd love to have you visit her in February. Schedule your next follow up with Dr. Beardsley and I'll give you 3 months' worth of hormone treatment for FREE. This is a value of $260.
To your great health,
Dr. C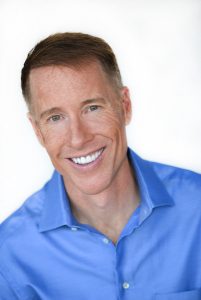 (c) 2015- Integrative Health Care, PC
Would you like to use this article? You may as long as you use the following information along with the article:
Dr. Alan Christianson is an Arizona-based Naturopathic Physician who helps people overcome adrenal and thyroid disorders and achieve lasting fat loss.  He authored the New York Times' bestselling Adrenal Reset Diet, and The Complete Idiot's Guide to Thyroid Disease.  Dr. Christianson is the founding physician behind Integrative Health.
Dr. Christianson can be reached at www.MyIntegrativeHealth.com, www.DrChristianson.com and 480-657-0003.