Are you experiencing difficulty controlling your weight? Do you struggle with diets? I have good news for you! A brand new study reveals a magic elixir that will spontaneously change your food intake. We call it hydrogen dioxide: water.
In this new study, researchers from the University of Chicago observed the habits of over 18,300 adults. Through increasing their water intake by a small amount, participants experienced a notable decrease in their food intake, corresponding to about 250 fewer calories per day. The increased water consumption also lowered their intake of saturated fat, sodium, and cholesterol.
If you drink more water, you'll want less food.
More often than not, I see dehydration in my patients. Their blood tests reveal both short-term and long-term dehydration. You may very well be dehydrated and not be aware of it. When we feel thirsty, we are already pretty low on our fluids.
So, here's what I suggest: Increase your daily water intake by several cups. Target four quarts per day total. Do this for two weeks.
Here's what you'll find: When you're better hydrated, you'll easily feel thirstier, so you'll want more water. You'll soon be in the swing of hydrating properly, and it'll become a natural way of life.
Tip: Start hydrating early in the day, and avoid drinking the majority of your water before bed. Otherwise, you'll find yourself up in the bathroom all night!
Which purified water is best?
There are plenty of purified waters on the market, but I'm a big fan of reverse osmosis. Having a reverse osmosis system in your home makes the water readily and easily available.
Distilled water is fine. Some spring waters can be fine, but there aren't a lot of purity regulations. Although there are many devices that magnetize and alkalize water, I'm not convinced about them.
Science proves that by simply increasing your daily water intake, you'll consume less calories and improve your health in multiple ways. So, drink up!
---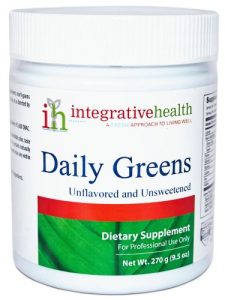 Green foods alkalize your body and reduce inflammation. They improve your skin and help your body detox.
Part of my morning routine is to have a scoop of daily greens in purified water immediately when I wake up. It's so fast and tasty and I get 5 servings of organic, antioxidant rich superfoods before breakfast!
Get big savings and free shipping on your Daily Greens with Subscribe and Save.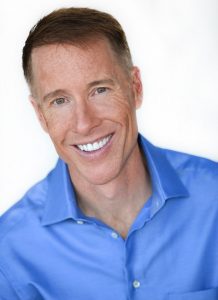 Dr. Alan Christianson is an Arizona-based Naturopathic Physician who helps people overcome adrenal and thyroid disorders and achieve lasting fat loss.  He authored the New York Times' bestselling Adrenal Reset Diet, and The Complete Idiot's Guide to Thyroid Disease.  Dr. Christianson is the founding physician behind Integrative Health.