Have you ever been blindsided by a medical diagnosis? I've been on both sides of that experience and both are tough.
Recently I diagnosed an advanced case of fatty liver disease in someone who had never heard of the condition. It inspired me to write this week's article so I could help you be more aware.
Few things in life can trigger fear and anxiety more than our health can, and I guess this makes sense. Fear is to keep us from harm so why wouldn't threats to harm trigger lots of fear? If that's not enough to create anxiety then there is the awareness that fear itself and the stress it triggers may also cause harm. Sounds like no way out!
I'd like to offer some comfort. Studies have shown that those of us who are a little neurotic have lower levels of inflammation. Specifically, we have less IL-6 and C-Reactive Protein. This implies lower risks of cancer, diabetes, heart disease, Alzheimers disease, lupus, and rheumatoid arthritis.
We may fear lots of bad things, but because of that, we're careful and fewer bad things end up happening. Next time you find yourself worrying about your health, take a deep breath and remember: A little worrying is just what the doctor ordered!
To your health,
Dr. C
---
(Turiano NA, Moynihan J, Mroczek DK, Chapman BP. Big 5 personality traits and interleukin-6: evidence for 'healthy neuroticism' in a US population sample. Brain Behav Immun. 2013;28:83–89.)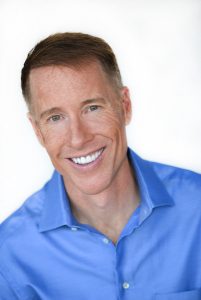 (c) 2015- Integrative Health Care, PC
Would you like to use this article? You may as long as you use the following information along with the article:
Dr. Alan Christianson is an Arizona-based Naturopathic Physician who helps people overcome adrenal and thyroid disorders and achieve lasting fat loss.  He authored the New York Times' bestselling Adrenal Reset Diet, and The Complete Idiot's Guide to Thyroid Disease.  Dr. Christianson is the founding physician behind Integrative Health.
Dr. Christianson can be reached at www.MyIntegrativeHealth.com, www.DrChristianson.com and 480-657-0003.