By: Dr. Alan Christianson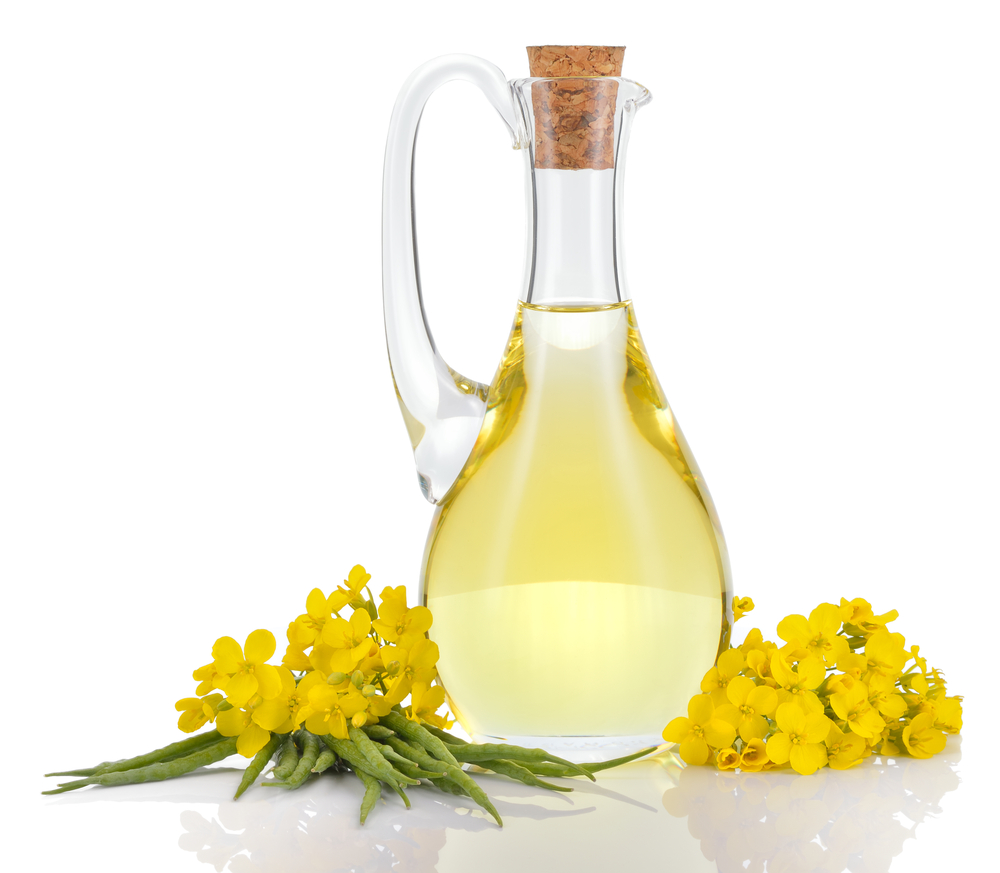 We often hear that canola oil is unhealthy, so we should avoid using it. Is this true? Let's look at some of the concerns being raised by health experts, and see for ourselves.
CANOLA OIL IS EXTRACTED FROM A TOXIC PLANT.
This is true, but it is taken out of context. Canola oil comes from a plant called rapeseed. It contains a compound, called erucic acid. High amounts of erucic acid are toxic. Some time ago, the rapeseed plant was modified to lower its erucic acid. As a result, the amount of erucic acid in canola oil is quite low. Now, the commercial products have less than 2%. (Actually, "canola" is an abbreviation of Canadian Oil Low Acid and formerly, Low Erucic Acid Rapeseed.)
Are small amounts of erucic acid harmful?
The amount of erucic acid found in canola oil is not dangerous. Mustard seeds and kale also have erucic acid. Many experts who discourage using canola oil, encourage consuming kale, yet kale is one of the densest food sources of erucic acid!
CANOLA OIL HAS TOXIC GLUCOSINOLATES.
Yes, it does. Glucosinolates are toxic in high amounts, yet, small amounts make our bodies more robust at detoxifying. It's a funny concept: Some things that are poisonous in higher amounts, can actually be helpful in a lower dose range.
Glucosinolates are also found in all the cruciferous vegetables: broccoli, broccoli sprouts, kale and cauliflower. The amounts found in these foods are healthy for us.
CANOLA OIL IS EXTRACTED WITH HIGH HEAT AND CHEMICALS.
This is true for the lower-grade types of canola oil, as well as any type of lower-grade oil. The better versions of oils are cold pressed. When they're cold pressed, high heat and chemicals (like hexane) aren't used. When you're looking for canola oil (or any other oil) look for the less-refined versions, processed at lower temperatures.
CANOLA OIL CONTAINS MONOUNSATURATED FATS.
Canola oil does have monounsaturated fats. So does olive oil. Research has shown monounsaturated fats in certain amounts are helpful for us.
I'm not a fan of consuming many calories from oils. All oils are refined to some degree and have less nutrients than the whole food from which they come. The best sources for fats in your diet are nuts, seeds, avocados, fish and healthy animal proteins.
Oils are for convenience in cooking (so your food doesn't stick to the pan) or used for dressing. Canola oil has a very neutral taste, so it won't alter your food flavors. When cooking, you want an oil that doesn't smoke or burn easily. This is where canola oil shines. As much as you generally use oils, canola oil is a viable option.
Dr. Alan Christianson is a New York Times Bestselling Author and a Phoenix, Arizona-based Naturopathic Medical Doctor (NMD) with two decades of clinical experience in natural endocrinology. His main focus is thyroid disease, especially Hashimoto's Thyroiditis. He is the author of The Adrenal Reset Diet, The Complete Idiot's Guide to Thyroid Disease, and others.
Dr. Christianson frequently appears on national TV shows like Dr. Oz, CNN, The Doctors and The Today Show as well as print media like Women's World, USA Today, Newsweek, and Shape Magazine. When he's not in the clinic or writing, he's probably in the backcountry balancing on a mountain unicycle or scaling up a vertical wall.